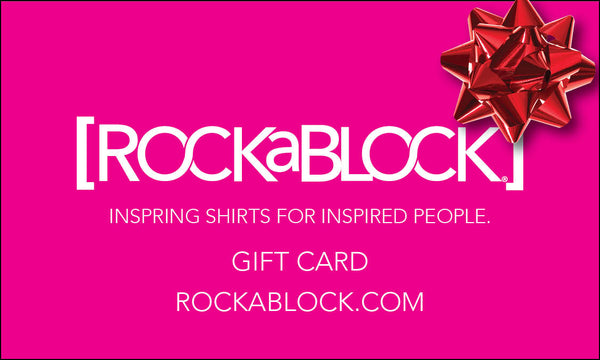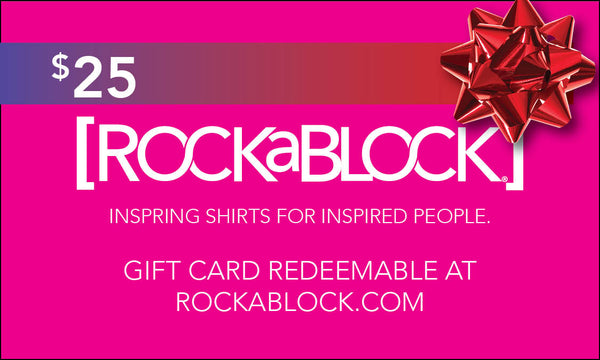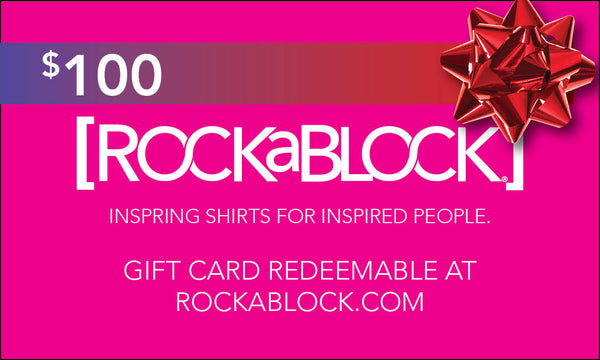 Give the gift of ROCK with ROCKaBLOCK gift cards! You can purchase in denominations of $25, $50 and $100 that can be used for purchases on ROCKaBLOCK.com!
General Gift Card Terms. 
Online gift cards: 
(i)  are not reloadable;
(ii)  are not redeemable for cash and are non-refundable
(iii) do not include any activation fees or added service fees, or fees that reduce the value of the card over time;
(iv) funds never expire.
(v) may only be used for purchase of goods sold on ROCKaBLOCK.com and does not apply to custom printing or custom design.
(vi) does not cover any additional fees such as sales tax or shipping.